CS Professional Syllabus 2018 as per ICSI Pattern
Module 1 CS Professional Subjects
Advanced Company Law and Practice
Compliance Management, Due Diligence and Secretarial Audit
Corporate Restructuring, Insolvency and Valuation
Module 2 CS Professional Subjects
Information Technology and Systems Audit
Financial, Treasury and Forex Management
Ethics, Governance and Sustainability
Module 3 CS Professional Subjectss
Advanced Tax Laws and Practice
Drafting, Appearances and Pleadings
Electives (Any one from below subjects)

Banking Law and Practice
Capital, Commodity and Money Market
Insurance Law and Practice
Intellectual Property Rights – Law and Practice
International Business-Laws and Practices
Same like CS Executive, Professional has also 100 multiple choices question along with 4 options with one correct answer. Candidate needs to select one option carefully as one mark will deduct on four wrong answers.
GSC IS BEST CS PROFESSIONAL COACHING IN JAIPUR, IT PROVIDES BEST CS CLASSES IN JAIPUR.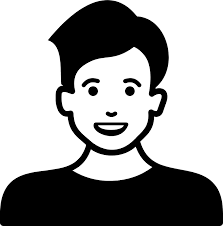 Akshat Jain
A best place to get quality education , have supportive facilities. There are top class facilities having a great experience. All the faculty support the student at every time & every moment They make the base so strong that no matter what question is asked in front of us .. we easily solve them Do not hesitate choose "Gyan Sagar Classes"
Mansa Rani
Really the best place for cma students.. Teachers are always there to guide you and to clear all your doubts.. One can really opt for this will never ever regret.. Video lectures are of course the best but the way they patiently listen to our doubts and try their most to clear it are respectful and one more thing I really wanted to share is they also solve all the problems of our cma book I really appreciate and love to be a part of this great institute
Simran Thawani
he first coaching( ca cma cs) in the india who thought about students future in this pandemic this is really commendable N also genuinely provide good quality knowledge not for publicity ..thnkuuu soo muchh from bottom of the heart.. Environment ws frndly too.. .n also give eqully attention to each student.... Join coaching without a single thought. U will not only gain knowledge but u will fall in love with the subject bcoz of their teaching skill