Best CA Coaching Classes In Jaipur
What is Chartered Accountancy?
Chartered Accountant is a designation given to an accounting professional who has received certification from a statutory body that he/she is qualified to take care of the matters related accounting and taxation of a business, like file tax returns, audit financial statements and business practices, maintaining records of investments, preparing and reviewing financial reports and documents.
A Chartered Accountant is also qualified to offer advisory services to clients which include companies and individuals.
Becoming a certified Chartered Accountant requires completing three levels of training designed by the Institute of Chartered Accountants of India (ICAI).
The ICAI, is a statutory body which regulates and maintains the profession of chartered accountancy in India. Under the Scheme of Education and Training, a candidate can pursue Chartered Accountancy Course either through, Foundation Course Route or Direct Entry Route.
Foundation course is the entry point into the course after Class XII, while Direct Entry is for those who have completed Graduation.
Process to become a certified Chartered Accountant
Steps under Foundation Route entry
Register with Board of Studies (BoS) after appearing in or clearing Class XII examination.
Complete four months study period (bi-annual registration: till 30th June / 31st Dec.)
Appear for Foundation examination in November/May.
Qualify Foundation Course
Register with the BoS for the Intermediate Course
Complete 8 months of study course
Appear and pass in either or both groups of Intermediate Course
Successfully complete Four Weeks Integrated Course on Information Technology and Soft Skills (ICITSS) any time after registering for Intermediate Course but before commencement of the Practical Training
Register for Three Years Practical Training on passing either or both the Groups of Intermediate Course
Register for the Final Course after qualifying both the Groups of Intermediate Course
Successfully complete Four Weeks Advanced Integrated Course on Information Technology and Soft Skills (AICITSS) during the last two years of Practical Training but before appearing for Final Examination
Appear in Final examination during last six months of practical training
Complete Practical Training
Qualify both groups of Final Course
Become a member
Join Now Gyan Sagar Classses who is Best CA Coaching Classes in Jaipur.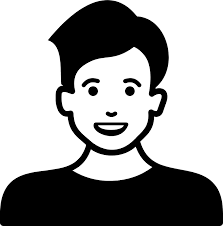 Akshat Jain
A best place to get quality education , have supportive facilities. There are top class facilities having a great experience. All the faculty support the student at every time & every moment They make the base so strong that no matter what question is asked in front of us .. we easily solve them Do not hesitate choose "Gyan Sagar Classes"
Mansa Rani
Really the best place for cma students.. Teachers are always there to guide you and to clear all your doubts.. One can really opt for this will never ever regret.. Video lectures are of course the best but the way they patiently listen to our doubts and try their most to clear it are respectful and one more thing I really wanted to share is they also solve all the problems of our cma book I really appreciate and love to be a part of this great institute
Simran Thawani
he first coaching( ca cma cs) in the india who thought about students future in this pandemic this is really commendable N also genuinely provide good quality knowledge not for publicity ..thnkuuu soo muchh from bottom of the heart.. Environment ws frndly too.. .n also give eqully attention to each student.... Join coaching without a single thought. U will not only gain knowledge but u will fall in love with the subject bcoz of their teaching skill