Bachelor of Commerce (B.Com)
If you are making B.Com as your career choice, then it is a smart decision. It is one of the trending courses after 10+2.
Bachelor of commerce offers understanding in Accounting, Economics, Business Law, Taxation, Insurance and Management.
The Bachelor of Commerce (B.com) degree was first offered at the University of Birmingham. In India, the duration of B.com is 3 years. Candidates can pursue B.com in regular and distance mode.
B.Com is a 3-year undergraduate course that deals with the study of financial accounting, corporate tax, economics, company law, auditing, business management, etc. The main aim of the course is to train the students both in theoretical and practical aspects related to the writing and interpretation of books of accounts, financial and economic environment and to help them acquire the management skills required to manage an organization. 
B.Com graduates have umpteen number of job opportunities in the chartered accountant and the financial sector, and even B.Com graduates are preferred everywhere, including private and public sectors.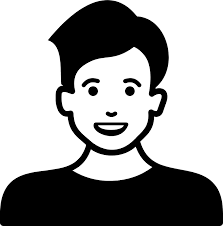 Akshat Jain
A best place to get quality education , have supportive facilities. There are top class facilities having a great experience. All the faculty support the student at every time & every moment They make the base so strong that no matter what question is asked in front of us .. we easily solve them Do not hesitate choose "Gyan Sagar Classes"
Mansa Rani
Really the best place for cma students.. Teachers are always there to guide you and to clear all your doubts.. One can really opt for this will never ever regret.. Video lectures are of course the best but the way they patiently listen to our doubts and try their most to clear it are respectful and one more thing I really wanted to share is they also solve all the problems of our cma book I really appreciate and love to be a part of this great institute
Simran Thawani
he first coaching( ca cma cs) in the india who thought about students future in this pandemic this is really commendable N also genuinely provide good quality knowledge not for publicity ..thnkuuu soo muchh from bottom of the heart.. Environment ws frndly too.. .n also give eqully attention to each student.... Join coaching without a single thought. U will not only gain knowledge but u will fall in love with the subject bcoz of their teaching skill